At 15:00 this Sunday, June 11, with the first notes of Born To Be Wild, the "international anthem of motorcyclists," old but mighty motors will start, their roar will excite thousands of spectators and the 3rd Alimos Classic Motorbike Sunday will have started. The rarest "machines" of the territory, side by side, along the entire length of the promenade of Alimos, will come to life, untouched by time, and will charm all ages in hard and classic rock songs, next to the wave .
"Poems, songs, scenarios have been written – books, films and even plays have been made about the charming "motos" and we are very happy to host them again this year, in our beautiful city" says the mayor of Alimos, Andreas Kondylis, adding that "over 100 such rare two-wheelers are not only a spectacle, they are also a strong dose of culture, history and aesthetics".
"As special as motorcycles are as a symbol of freedom" says Nikos Mastorakis, who this year is responsible for the organization "so are their owners, sworn to the two wheels, in love with their timeless loves, dedicated to maintenance and preservation their. Humans and machines fully connected, where humans get the endurance, speed and agility of machines, and machines get soul from humans.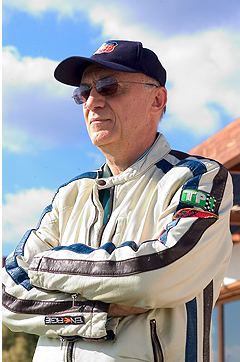 The stories of man and machine are infinite and one can imagine them, paying attention to the look of the rider when he looks at the object of his desire. It is this particular relationship between rider and machine that makes us admire (and perhaps envy) rider, machine and relationship — the same!
Among the multitude of motorcycles, and the top ten of the exhibition, as given by the event participant Hellenic Classic Motorcycle Friends Club: a 1938 AJS, a 1932 Arial, a 1935 BSA, a 1930 Harley.
Many strong Harleys also come from Harley Club Hellas, Angels and HOQ who participate dynamically in the event. More modern "machines" that spend a second youth running all year round in races and still winning first places, distinctions and awards.
ACMS3 IN HALF A SECOND!
Source: Sport Fm
I am currently a news writer for News Bulletin247 where I mostly cover sports news. I have always been interested in writing and it is something I am very passionate about. In my spare time, I enjoy reading and spending time with my family and friends.